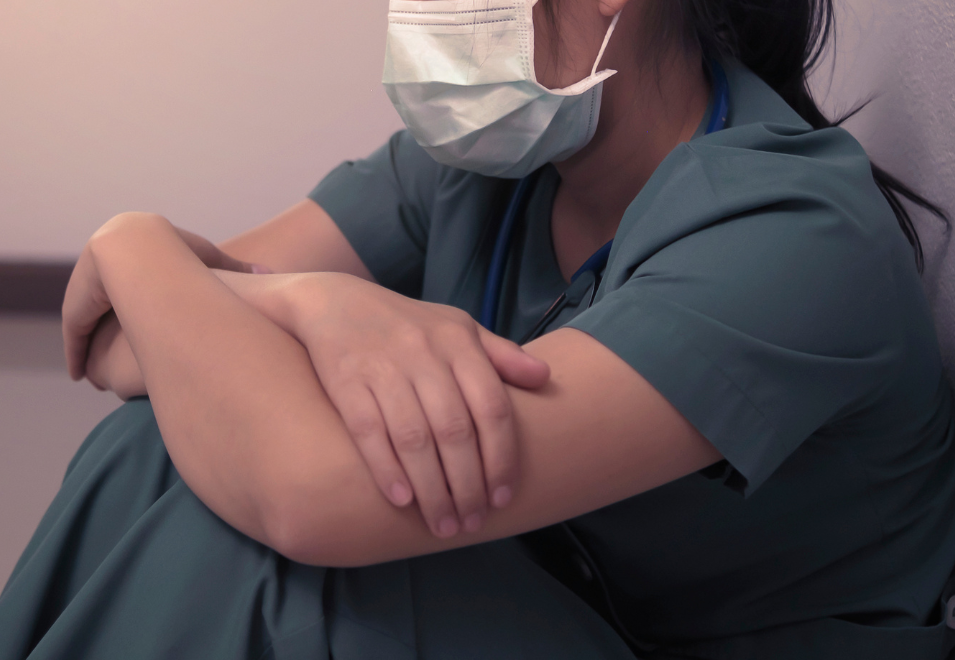 I'm at the point where I want to remove myself from this stress
Oncology is one of the most complex and stressful areas for nursing. It requires people who are not only clinically extremely skilled, but who also have the compassion and time to support patients and their families through the treatment process and sometimes end-of-life care. Lack of staff and poor working conditions lead to compassion fatigue, feelings of failure and a desire to leave. Sarah's story is typical of the stress and low morale that nursing staff feel across the NHS.
Sarah is a senior sister in oncology outpatients. She feels that she can't fulfil the role because of a lack of staff and little management support. She has a young family and is looking to leave because of the stress of being unable to fulfil her role.
"I started this job 12 months ago and struggle daily to run the unit. People don't come in and leave quickly. They need blood tests, picc line care, and injections. These people suffer from the side-effects of their treatment, and cancer can make them extremely unwell. When they come to us in need, they can wait hours for a bed, sometimes without adequate pain relief. We can't send them on to other departments because there is no room there, either.
For me, the key issue is lack of staff, and I lose sleep over it. I spend much of my time simply managing staff levels, obtaining agency staff, and breaking my budget, and ensuring we have the right mix of skills. We are very under resourced and sometimes I struggle to allow staff to have annual leave.
After COVID, demand has increased, and we can't meet the workload. Oncology didn't stop during COVID, and expectations and need are very high. We have staff leaving, morale is at its lowest, and patients suffer directly as a result of a lack of staff.
I feel that I need more support from my management team. If I escalate an issue, I feel that no-one listens. Some of the basic administration, such as the codes which make our work and gaps visible, are not being produced.
We need funding for an extra couple of nurses to create a more balanced team. Then we'd all have the space to improve our skills and our own wellness.
It's soul destroying, and I feel inadequate and inexperienced. I'm at the point where I want to remove myself from this stress."