Who we've supported
Your stories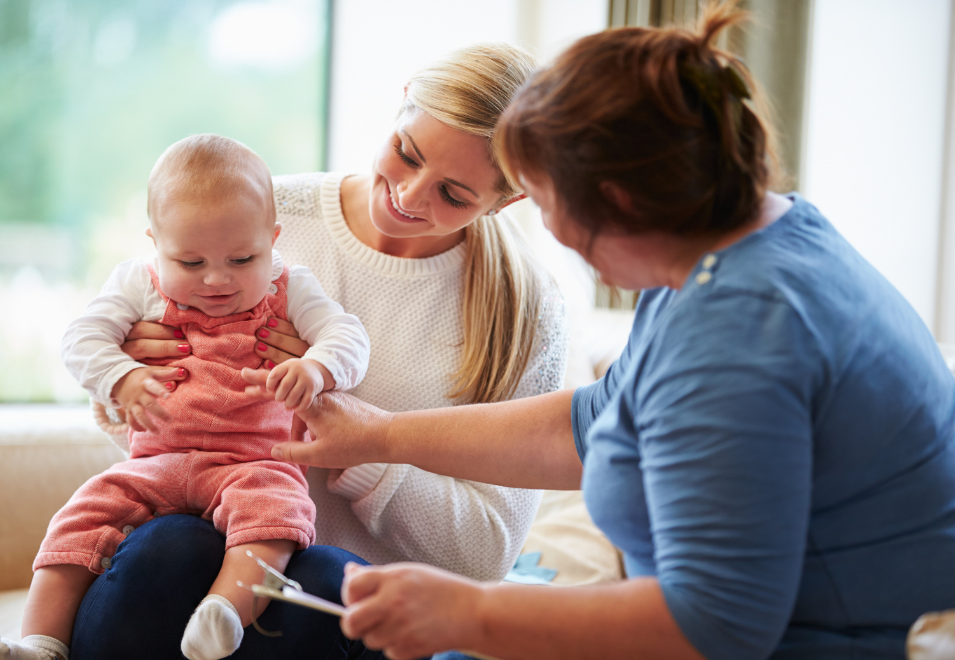 Jade
Jade, healthcare visitor and financial support recipient
Jade's experiences with a new baby in lockdown led her on a path to help struggling mothers and families.
"I loved my job and my team, however after becoming a mum I had a new focus and wanted to support mothers and families who had struggled like we had; with the many trials and tribulations that normally come with becoming a parent, as well as the new ones the COVID pandemic had produced."
Jade enrolled in a master's degree in Specialist Community Public Health Nursing (health visiting) at the University of Surrey but struggled with the costs of childcare and a drop in family income. She applied for a financial grant for her childcare, and we were able to help her complete her course. Jade is now a proud healthcare visitor in the Guildford Area.
"My masters degree was sponsored and initially I had family support, but I had dropped in salary substantially to do this course over the year. When the world re-opened after lockdown, I didn't anticipate how much childcare would cost and with my partner being made redundant we really struggled with this.
"I looked into grants and came across a charity called the Healthcare Workers' Foundation who offered financial support for healthcare workers - perfect! I completed an application and had a call with one of their team and that was it. Suddenly we had the help and support we needed to get me through the course. I am now very proudly one of the health visitors for CSH in the Guildford team.
"I help other women and their families with holistic healthcare and support in our community. Without the support from HWF, this would not have been possible. So, thank you again, you have been the catalyst for enabling so many families to get help and support."
Your quotes
"Thank you for accepting me for the Rainy Day Fund, this mean so much to me at this time of the year it will help with the cost of living and bills I can finally sleep night."
"May I please just take this opportunity to say thank you so much from the bottom of my heart. Your email telling me I have been approved made me cry. I'm so relieved and appreciative of this help."
"I can't even begin to explain how much your help will mean to me and my family. This will release me of a lot of mental pressure and I can breathe for a little a while. This will ease stress throughout the family – thank you so much, this is brilliant."
"Thank you so very much for your help. I cannot put into words how much of a difference this grant makes to me."
Get involved and share your experience
At the Healthcare Workers' Foundation, we love hearing your stories. Sharing the experiences of those working in healthcare settings, and/or those healthcare workers that have benefitted from our support makes a real difference to our work.