Who we've supported
Your stories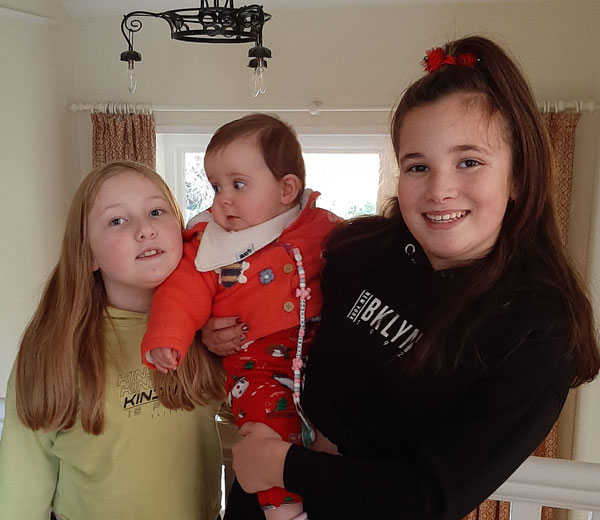 Tracey
Tracey, mum of healthcare assistant, Becky
Becky, 29, was a healthcare assistant at North Tyneside Hospital when she died of COVID-19. She left behind four beautiful daughters, one of which she never met as Becky's baby was delivered whilst she was on life support. The Healthcare Workers' Foundation provided a respite break for Becky's whole family to spend quality time together.
"The beautiful cottage, the decor was so quaint and the size of the bath was fabulous, loads of bubbles and chillaxing. The trip encouraged team building for the girls. No WiFi, just old-fashioned board games. It was a lovely relaxing break away from the normal hustle and bustle life. Thank you very much. This break away meant so much to both me and my beautiful granddaughters. The first Xmas without their mammy made that little bit special with the generosity of the HWF."
Your quotes
"Thank you for accepting me for the Rainy Day Fund, this mean so much to me at this time of the year it will help with the cost of living and bills I can finally sleep night."
"May I please just take this opportunity to say thank you so much from the bottom of my heart. Your email telling me I have been approved made me cry. I'm so relieved and appreciative of this help."
"I can't even begin to explain how much your help will mean to me and my family. This will release me of a lot of mental pressure and I can breathe for a little a while. This will ease stress throughout the family – thank you so much, this is brilliant."
"Thank you so very much for your help. I cannot put into words how much of a difference this grant makes to me."
Get involved and share your experience
At the Healthcare Workers' Foundation, we love hearing your stories. Sharing the experiences of those working in healthcare settings, and/or those healthcare workers that have benefitted from our support makes a real difference to our work.